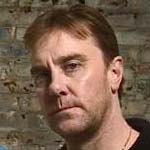 | | |
| --- | --- |
| Full Name | Daniel David Murphy |
| Birthdate | July 12th, 1962 |
| Birthplace | Duluth, Minnesota |
| Position | Guitarist, vocalist (lead on some songs) |
| Instruments played | Gibson Les Paul guitar, acoustic guitar |
| Duration in band | 1983–2012 |
Trivia
Member of the Minneapolis supergroup Golden Smog which is made up of members from The Replacements, The Jayhawks, Wilco, and Run Westy Run (among other former members).
The first band he was in was called "At Last".
Runs an art store alongside his work in the band.
Is a collector of vintage art and has had some of his collection displayed at local Minneapolis galleries.
Shares the same name as a popular Australian liquor store chain.
On October 9th 2012, an official message from Dan was posted on the forum of EnterTheSoulAsylum.com regarding his departure from Soul Asylum. His decision to leave the band was to continue a quieter life with friends and family.