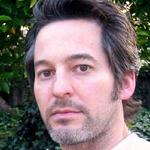 Full Name
John "Strawberry" Fields
Birthdate
September 11th, 1968

(46 years)

Birthplace
Boston, Massachusetts
Position
Bassist, backup vocalist
Instruments played
Bass guitar
Duration in band
2006–2007
Trivia
Is an internationally recognized, multi-platinum writer/producer/mixer who has worked with some of the biggest names in the music business such as Lifehouse, Goo Goo Dolls, Pink, and Backstreet Boys.
Helped produce and engineer The Silver Lining as well as Delayed Reaction.
Was in a rock group called Thrush which included Phil Solem of The Rembrandts, and Michael Bland.
Gets his middle nickname of "Strawberry" from The Beatles song "Strawberry Fields Forever".