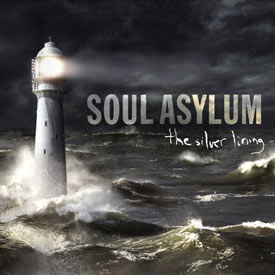 | | |
| --- | --- |
| Release Date | July 11th, 2006 |
| Producers | John Fields, Steve Hodge |
| Label | Legacy |
| Format | CD |
| Length | 51:19 |
Trivia
Crazy Mixed Up World was also considered as the title of this album.
Came with a bonus DVD, featuring a live perfomance at First Avenue on 12/23/05, if purchased at Best Buy stores.
Is the band's first album to contain a hidden track: Fearless Leader.
Is the band's first studio album not to appear on cassette or vinyl formats.
The album's co-producer, John Fields performed with Soul Asylum on bass during the majority of their 2006 shows.
Charts
Peaked at #127 on the Billboard 200 chart.
Images
Back Cover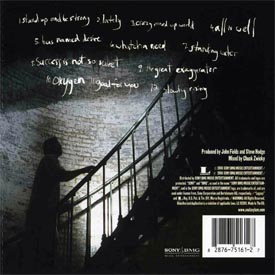 CD Label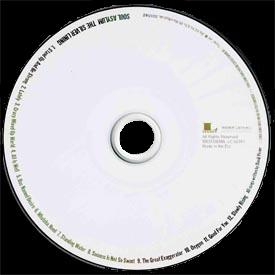 Credits
| | |
| --- | --- |
| Art Direction | Michelle Holme |
| Assistant Engineering | Colt Leeb at Master Mix, Dustin Miller at The Terrarium |
| Booking | Frank Riley for High Road Touring |
| Booklet Photography | Dave Pirner |
| Legal | Scott Bradford for Baker & Hostetler |
| Management | Jake Walesch and Ben Perlstein for 360 Music Group |
| Mastering | Joseph M. Palmaccio at Sony Music Studios |
| Mixing | Chuck Zwicky in New York City at Zmix.net |
| Photo of Karl | Tim Schuck |
| Production and Recording | John Fields (tracks 1, 3, 4, 5, 6, 7, 9, and 10) and Steve Hodge (tracks 2, 3, 7, 8, 11, and 12) |
| Recorded | In Minneapolis at Flyte Tyme, Master Mix, The Terrarium, and Steve Hodge Productions |
| Thank You | Karen, Eli, SJB, KP, Mary Beth, Modila, Woody, Molly, Mary Mueller, Marc Perlman, Kraig Johnson, Greg Nicholas, Blake Hurlbert, James Rhines, John Haga, Patrick Clifford, Truck Farm, Mike Napolitano, George Ortolano, Trina Shoemaker, Gary Brunclik, Rasma Hodge, Willie's American Guitars, Twin Town Guitars, 360, RZO, Frank Riley & all at High Road, Jeff Jones, Adam Block, Steve Berkowitz, John Jackson, Mandy Eidgah, Tom Cording, Scott Van Horn, Sam Gomez, and all at Legacy, Mark Ghuneim and all at Wiredset, Steven, Colin, and Ken at Big Hassle, Bob Divney and all at CO5, Jim Weber, the many friends and musicians that contributed a little bit of themselves to make this record happen, and a huge thanks to all of you that were there for Karl in his time of need. |
Is there anything missing or incorrect on this page? Let us know!