One of the best things about traveling around the country and going to Soul Asylum shows is meeting and talking to people from all around the world. One of the special people that Patty and I have met is Mary Beth Mueller.
Mary Beth has created Kill Kancer. Here's some information about it: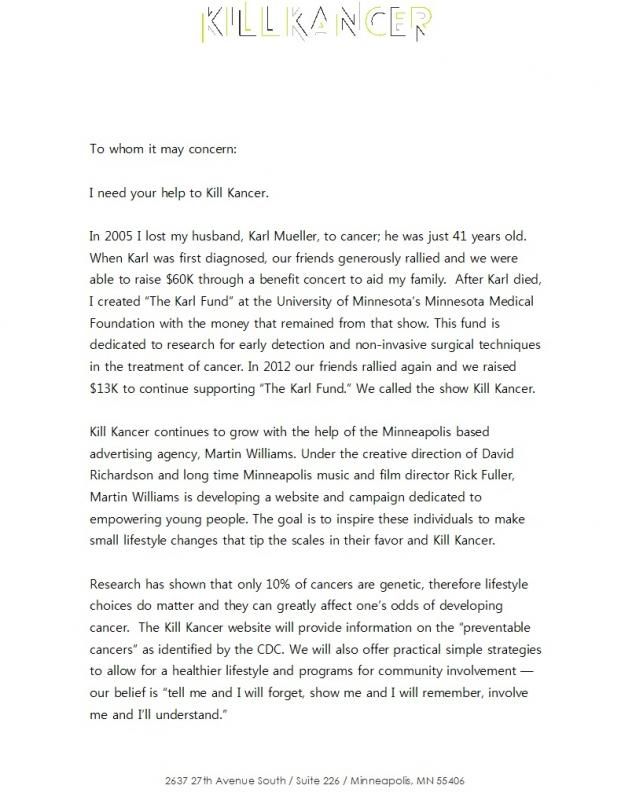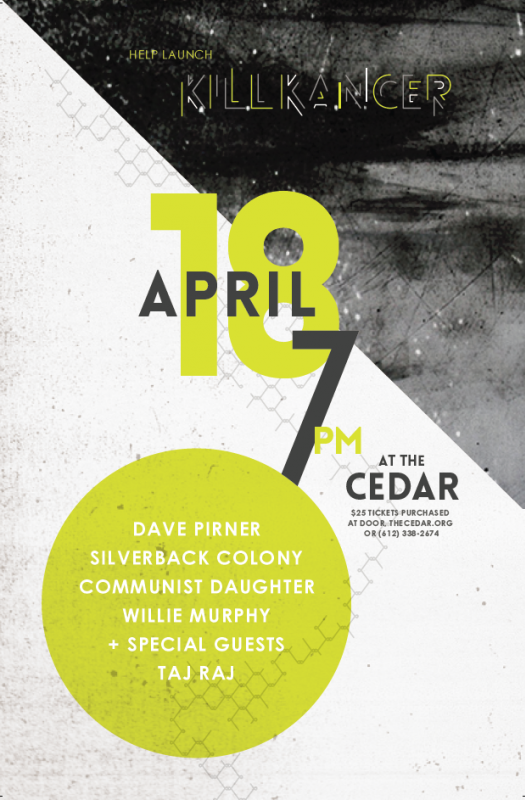 Buy tickets here for the show
http://www.thecedar.org/events/2014/04/ ... er-benefit
The website launch party is on April 18th at the Cedar Cultural Center in Minneapolis. Currently, the website is accepting donations. Please support it as much as you can!
http://killkancer.org/