Stranger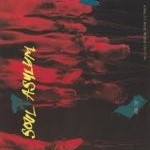 Joined: Sat Jul 12, 2014 3:50 pm
Posts: 3
Location: Midland, TX
Midland, TX 7/10/14
Hey guys! This is my first post here....long time fan. Just saw the guys for the first time ever last Thursday here in Midland, TX....They were fantastic, and everything I'd hoped they would be! I wish I could recall an exact set list, but I did get some video clips.....Here they are...

Art Alexakis' daughter introducing Soul Asylum.....



Somebody To Shove....



Misery.....



Black Gold....



Runaway Train.....




Hot Child In The City (Nick Gilder cover)/Happy Birthday Kim (manager).....




April Fool....





I had a blast....bought the "new" album (Delayed Reaction) on vinyl, and also a black teeshirt with the logo....It was so cool seeing them, as, like I've said, I've been a fan forever. Love every era....Twin Tone, A&M, etc....


As far as other songs in the set, I'm pretty sure they play "The Streets", "Lately", and maybe one or two more.
Rock on, Soul Asylum fans!
_________________
Stand up and be strong.