---
Are you near the residential area which is a little north and east of the placemark? The current placemark is where it put me yesterday when I did a search for "Floyds Knobs, Indiana".

Right now I typed in the coordinates of your city (38° 19′ 28″ N, 85° 52′ 25″ W) on Google Earth and TerraServer and they displayed the centroid near the location in the map below. They all show Floyds Knobs (even image searches) approximately 4.5 miles to Louisville.

Is it possible you can circle the area on the map, I'll be happy to fix it.

Attachments:
File comment: Floyd Knobs, Indiana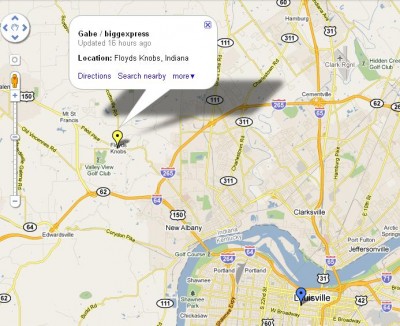 gabemap.jpg [ 80.22 KiB | Viewed 40675 times ]