History
Formed in the summer of 1981 by high school friends Dan Murphy, Karl Mueller, and Dave Pirner, Soul Asylum (named Loud Fast Rules up until 1983) quickly became frontrunners of American college rock, following in the tradition of fellow Minnesota bands Hüsker Dü and The Replacements.
Landing their first record deal with Twin/Tone in 1984, Soul Asylum recorded a total of four albums for the local label: Say What You Will… Everything Can Happen in 1984 (later re-released as Say What You Will, Clarence… Karl Sold the Truck), Made To Be Broken, and While You Were Out in 1986, and the EP Clam Dip & Other Delights in 1988. The band then switched to A&M, releasing Hang Time in 1988 and And the Horse They Rode In On in 1990 under that label. Although they enjoyed some success as a live band, Soul Asylum suffered from low album sales and considered disbanding.
In 1992, they signed with Columbia Records to produce Grave Dancers Union, a record that would come to transform them from underground college rockers to international superstars. The first two singles off the album, Somebody to Shove and Black Gold, both came in at high positions at the Modern Rock and Album Rock charts, but it was the album's third track that led them to their major breakthrough. Runaway Train peaked at #5 on the Billboard Hot 100, raised album sales to double-platinum level, and won Soul Asylum the Grammy Award for Best Rock Song in 1994.
In 1995, Soul Asylum followed up the success of Grave Dancers Union with Let Your Dim Light Shine, which climbed to #6 on the Billboard 200 and featured the #1 Modern Rock track Misery. After releasing Candy from a Stranger in 1998, the band members took a break from recording and didn't release a new studio album for the better part of seven years.
They reunited in 2004 to record their ninth full-length album. Shortly thereafter, Karl was diagnosed with throat cancer. Up until this point, Soul Asylum had always included Dan, Karl, and Dave, despite several line-up changes. This changed on June 17th, 2005, when Karl passed away after finishing his work on the new album. The Silver Lining was released in 2006 and dedicated to Karl Mueller's life and memory, with Dan expressing that, "For me, this record is Karl."
In 2012, the band released their tenth studio album, Delayed Reaction. Winston Roye had replaced Tommy Stinson on bass. Soon after the release, lead guitarist Dan Murphy had decided to leave the band on good terms. His cousin, Justin Sharbono had picked up where he left off. The band was in full form recording, touring, and experimenting with new sounds and was destined to release another album.
On March 18th, 2016 they released Change of Fortune. Shortly after, Justin left the lineup and Ryan Smith from Minneapolis band, The Melismatics took his place. Touring had went on steady for the next few years teasing new songs and playing some hidden gems from their archive. On January 2, 2020 it was annoucned that the band would be releasing their 12th full-length studio album: Hurry Up and Wait, which was recorded in the same Minneapolis studio as their early Twin/Tone albums. It was released on April 17, 2020.
Current Members
Dave Pirner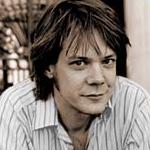 | | |
| --- | --- |
| Full Name | David Anthony Pirner |
| Birthdate | April 16th, 1964 |
| Birthplace | Minneapolis, Minnesota |
| Position | Frontman; lead vocalist, guitarist |
| Instruments played | 1982 Fender Telecaster, acoustic guitar, saxophone, trumpet, harmonica, piano, drums, kazoo |
| Duration in band | 1983–present |
Michael Bland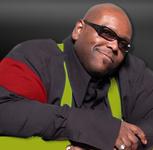 | | |
| --- | --- |
| Full Name | Michael Anthony Bland |
| Birthdate | March 14th, 1969 |
| Birthplace | Minneapolis, Minnesota |
| Position | Drummer, backup vocalist |
| Instruments played | Yamaha drums with Zildjian cymbals |
| Duration in band | 2004–present |
Winston Roye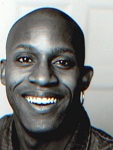 | | |
| --- | --- |
| Full Name | Winston Roye |
| Birthdate | September 20th, 1964 |
| Birthplace | New York City, New York |
| Position | Bassist, backup vocalist |
| Instruments played | Bass guitar |
| Duration in band | March 2012–present |
Ryan Smith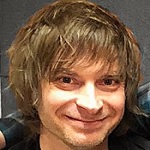 | | |
| --- | --- |
| Full Name | Ryan Smith |
| Birthdate | October 28th, 19__ |
| Birthplace | Minneapolis, Minnesota |
| Position | Lead guitar, backup vocalist |
| Instruments played | Lead guitar |
| Duration in band | 2016-Present |
Former Members
Justin Sharbono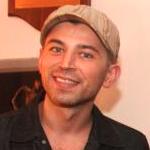 | | |
| --- | --- |
| Full Name | Justin Sharbono |
| Birthdate | March 31, 1981 |
| Birthplace | Minneapolis, Minnesota |
| Position | Lead guitar, backup vocalist |
| Instruments played | Lead guitar |
| Duration in band | 2012-2016 |
Dan Murphy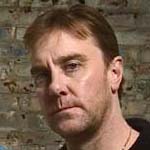 | | |
| --- | --- |
| Full Name | Daniel David Murphy |
| Birthdate | July 12th, 1962 |
| Birthplace | Duluth, Minnesota |
| Position | Guitarist, vocalist (lead on some songs) |
| Instruments played | Gibson Les Paul guitar, acoustic guitar |
| Duration in band | 1983–2012 |
Tommy Stinson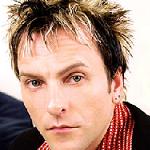 | | |
| --- | --- |
| Full Name | Thomas Eugene Stinson |
| Birthdate | October 6th, 1966 |
| Birthplace | Minneapolis, Minnesota |
| Position | Bassist, backup vocalist |
| Instruments played | Bass guitar |
| Duration in band | 2005–2012 |
George Scot McKelvey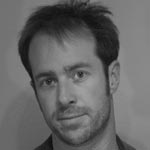 | | |
| --- | --- |
| Full Name | George Scot McKelvey |
| Birthdate | May 18th, 1969 |
| Birthplace | Minneapolis, Minnesota |
| Position | Bassist, backup vocalist |
| Instruments played | 1972 Fender Precision Bass |
| Duration in band | 2006–2007 |
John Fields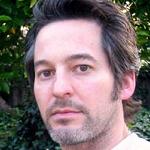 | | |
| --- | --- |
| Full Name | John "Strawberry" Fields |
| Birthdate | September 11th, 1968 |
| Birthplace | Boston, Massachusetts |
| Position | Bassist, backup vocalist |
| Instruments played | Bass guitar |
| Duration in band | 2006–2007 |
Karl Mueller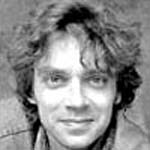 Full Name
Karl Herman Mueller
Birthdate
July 27th, 1963–June 17th, 2005

(41 years)

Birthplace
Minneapolis, Minnesota
Position
Bassist, backup vocalist
Instruments played
Bass guitar
Duration in band
1983–2005
Ian Mussington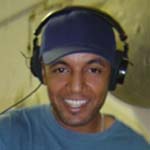 | | |
| --- | --- |
| Full Name | Ian Mussington |
| Birthdate | December 4, 1969 |
| Birthplace | United States |
| Position | Drummer, backup vocalist |
| Instruments played | Drums |
| Duration in band | 1998–2001 |
Sterling Campbell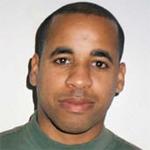 | | |
| --- | --- |
| Full Name | Sterling Campbell |
| Birthdate | May 3rd, 1964 |
| Birthplace | New York City, New York |
| Position | Drummer, backup vocalist |
| Instruments played | Brady (and/or) DW drums with Zildjian cymbals |
| Duration in band | 1995–1998 |
Grant Young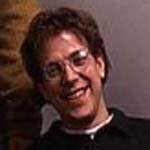 | | |
| --- | --- |
| Full Name | Grant D. Young |
| Birthdate | January 5, 1964 |
| Birthplace | Iowa City, Iowa |
| Position | Drummer, backup vocalist |
| Instruments played | Yamaha drums with Zildjian cymbals |
| Duration in band | 1985–1994 |
Pat Morley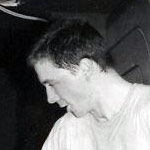 | | |
| --- | --- |
| Full Name | Patrick Morley |
| Birthdate | 1962 |
| Birthplace | Saint Louis, Missouri |
| Position | Drummer, backup vocalist |
| Instruments played | Drums |
| Duration in band | 1983–1985 |