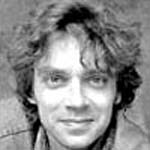 Full Name
Karl Herman Mueller
Birthdate
July 27th, 1963–June 17th, 2005

(41 years)

Birthplace
Minneapolis, Minnesota
Position
Bassist, backup vocalist
Instruments played
Bass guitar
Duration in band
1983–2005
Trivia
Provided lead vocals for a single one of the band's songs: Hot Pants.
Starred as the murderer in the video for Artificial Heart.
Appeared on the cover of Clam Dip & Other Delights, as a parody of the 1965 album Whipped Cream & Other Delights by Herb Alpert & the Tijuana Brass.
Introduced his future bandmates to punk rock after a trip to London, England in 1978.
Bought his first bass guitar for $100.