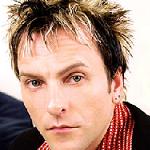 | | |
| --- | --- |
| Full Name | Thomas Eugene Stinson |
| Birthdate | October 6th, 1966 |
| Birthplace | Minneapolis, Minnesota |
| Position | Bassist, backup vocalist |
| Instruments played | Bass guitar |
| Duration in band | 2005–present |
Trivia
Played his first performance with Soul Asylum at First Avenue in Minneapolis on October 25, 2005.
Was 12 years old when he co-founded The Replacements with his older brother Bob, Chris Mars, and Paul Westerberg.
Started the band Bash & Pop in 1992 after leaving The Replacements.
Has been the bass player for Guns N' Roses since 1998.
Released a solo album in 2004 titled Village Gorilla Head.