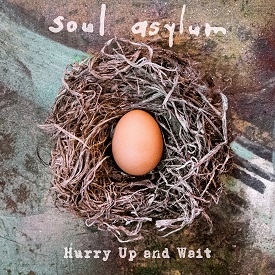 | | |
| --- | --- |
| Release Date | April 17th, 2020 |
| Producer | John Fields and Soul Asylum |
| Label | Blue Élan Records |
| Formats | CD, 2xLP vinyl, digital download |
| Length | 45:56 |
Trivia
The album title, second single (If I Told You), and release date were announced on January 17th, 2020.
The album cover is a collage made by Dave and the band's tour manager, Jeneen Anderson (who also took the back cover photo). Dave painted the background, Jeneen took a picture of a robin's nest, and Dave took an organic chicken egg from his refrigerator and put it in the nest.
Despite consisting of 13 songs, on the CD version Silly Things is listed and played as track 14. Track 13 exists as 4 seconds of dead silence and is titled "Negative Ion". (Possibly due to ending an album on an unlucky number?)
Carries an "explicit" warning label due to the tracks Make Her Laugh and Silly Things.
Was recorded at Minneapolis' Nicollet Studios, the same place where their 1986 albums, Made To Be Broken and While You Were Out were recorded.
A limited edition vinyl pressing consisted of 2 transparent colored LP's; cloudy white and light green.
Record Store Day 2020+ released a limited edition copy (of 1,500 units) which came with a 7 inch 45 containing unreleased versions of We 3 and Rhinestone Cowboy.
Charts
Peaked at 68 on the Billboard (their highest since Let Your Dim Light Shine).
Reached number 106 in "CD and vinyl" on Amazon.
Reached number 51 in "Rock" on Amazon.
Images
LP Back Cover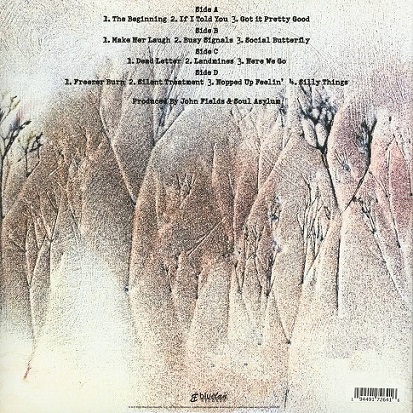 CD Back Cover
(note the omission of track 13)